Our staff's commitment to you
Our staff is committed to providing support, compassion, information, and direction as needed to all members of our community, their families, and friends who are dealing with loss and grief.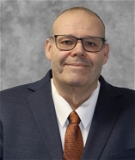 Jason Rolley
President
Born: March 26, 1972 in Greenville, Ky. Married: Nov. 28, 1998 to Rhetta D. Green

Step Children: the late Maleaha Duncan and Shane Green
Grandson; Keyton Duncan

Education: Graduate of Central City High School (1990), Graduate of Mid-America College of Funeral Service (1991), Licensed Funeral Director and Embalmer, Certified Fireman with the Lewisburg Vol. Fire Dept., former member of the Lewisburg City Council.
Effective May 1, 2022, Jason became a shareholder and President of Price Funeral Home, Inc.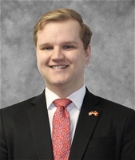 William McCormick
Vice President
Born: October 29, 1994 in Clarksville, TN
Married: May 16, 2015 to Courtney Leanne (Cropper) McCormick

Daughters: Everly Grace McCormick and Hallie Faith McCormick

Education: Graduate of Logan County High School (2013)
Attending John A. Gupton Mortuary College in Nashville, TN
Licensed Funeral Director (2021)
Apprentice Embalmer

Will served as a Military Police Officer in the United States Marine Corps Reserve, is a member of and Sunday School teacher at Lewisburg Cumberland Presbyterian Church, and serves on the Lewisburg Cemetery Board of Directors.
As of May 1, 2022, Will became a shareholder and Vice President of Price Funeral Home, Inc.